The conference version of FLAIR is here. FLAIR is the secret behind our winning entry in the 2013 ImageNet 200 object detection challenge.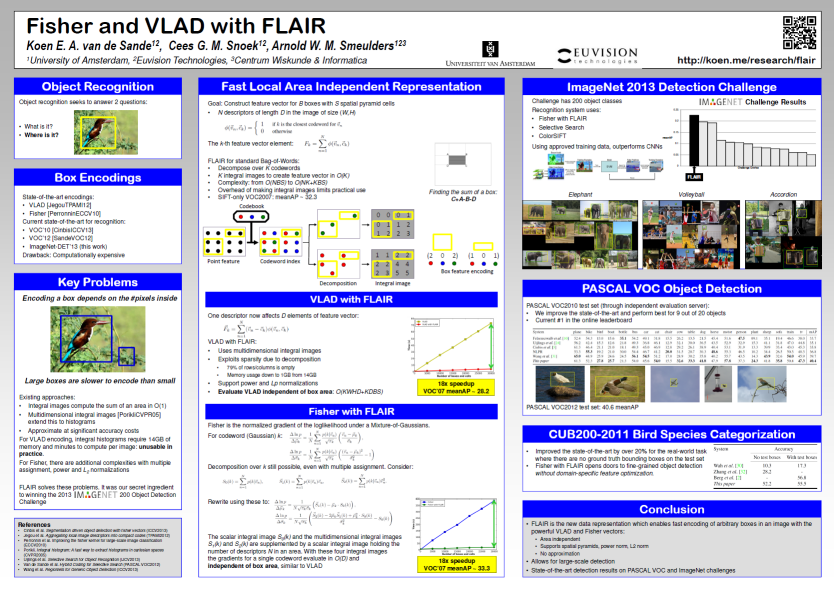 Fisher with FLAIR is listed in the PASCAL VOC 2010 Detection Task Leaderboard, currently ranked #1 with meanAP of 40.4.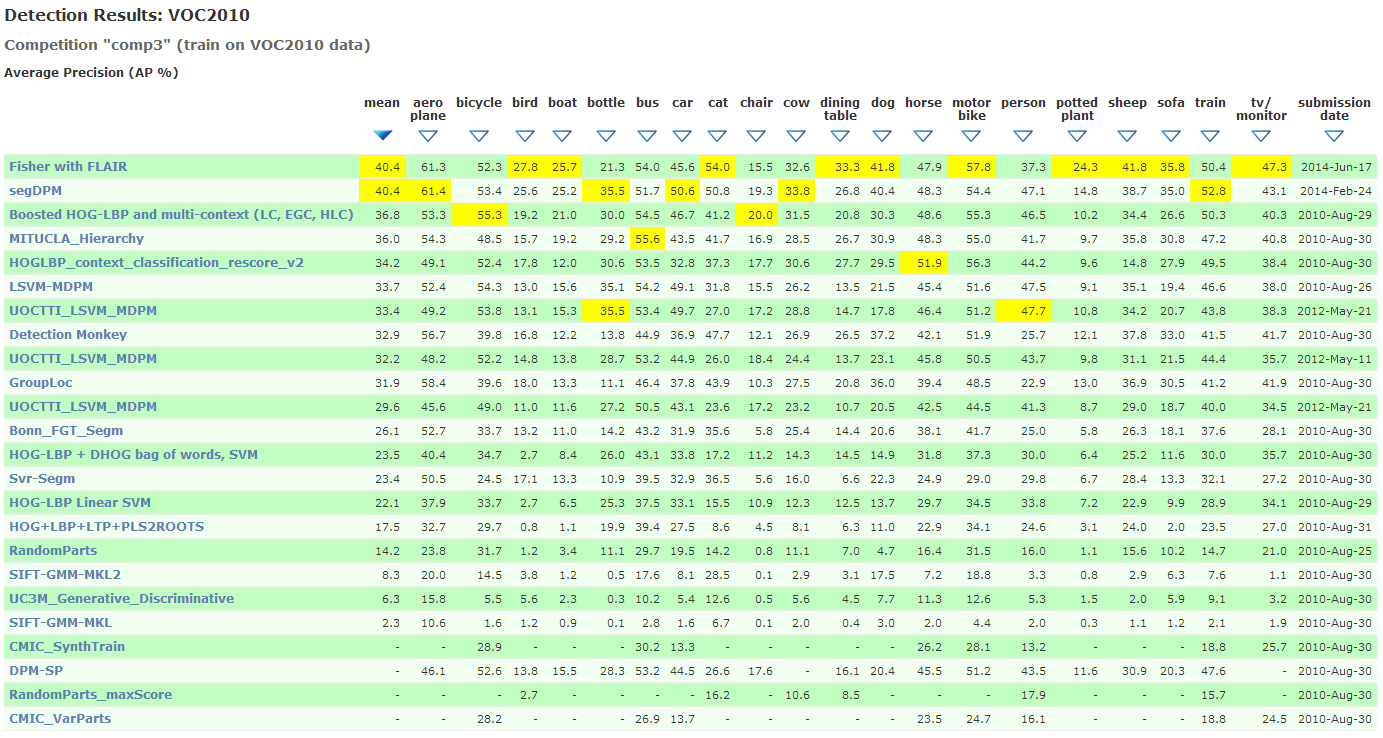 In the PASCAL VOC 2012 Detection Task Leaderboard, it has a meanAP of 40.6. Our submission to the official VOC Detection Challenge in 2012 (HybridCodingApe) ranks slightly higher with meanAP of 40.9. That system is a fusion of 3 components (bag-of-words, VLAD and best window, all with selective search), whereas this new submission is just Fisher with FLAIR on selective search.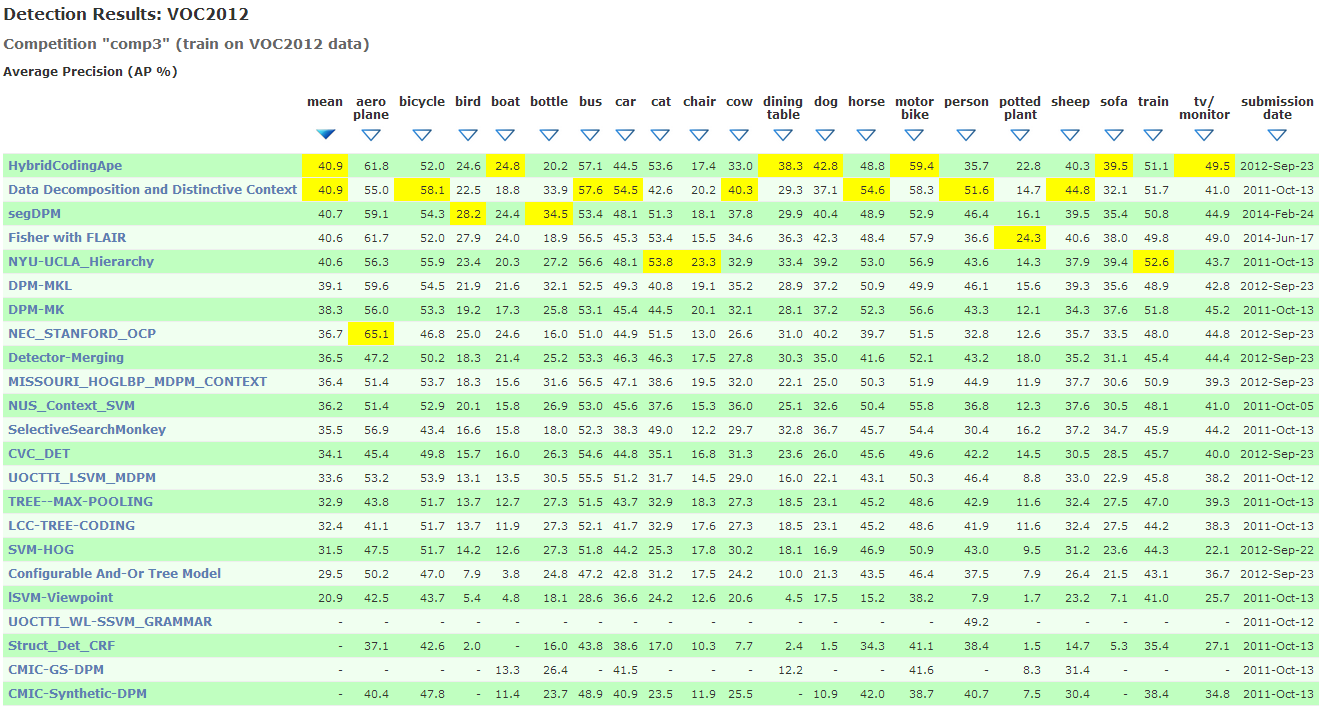 The site and its contents are © 2008-2022 Koen van de Sande, except for the files (and other contents) that are © of the respective owners. This site is not affiliated with or endorsed by my employer. Any trademarks used on this site are hereby acknowledged. Should there be any problems with the site, please contact the webmaster.